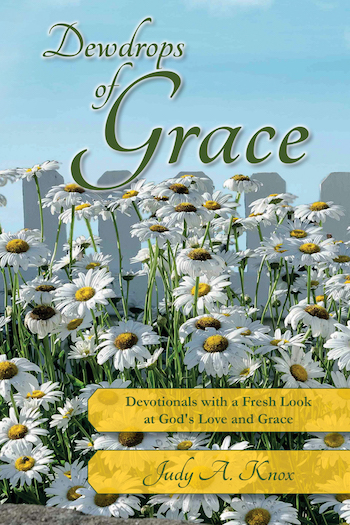 There's a line in John Lennon's song "Darling Boy" that says, "Life's what happens to you while you're busy making other plans." I've kind of felt that way lately, only in my case Dewdrops of Grace is what happened to me while I was busy making plans to launch A Widow's Might. One day as I was working on building a Launch Team for A Widow's Might, I uploaded my devotionals for self-publishing. Next thing I knew, I felt like I was caught up in a whirlwind, and suddenly Dewdrops of Grace was a book!
When I received the proof copy of Dewdrops, I took the morning off to relax and read my own book. I must admit I really enjoyed reading about how God reveals his love and grace through everyday objects and events. I think you will also be refreshed and encouraged by it.
I had planned to share this whole self-publishing journey with you as I went along, but things moved so fast that it was published before I knew it. After reading the book, all it took was one click of the mouse giving my approval and it was published. Now it's available on Amazon.com. I would love to hear what you think of it.