Dewdrops of Grace: A Fresh Look at God's Love and Grace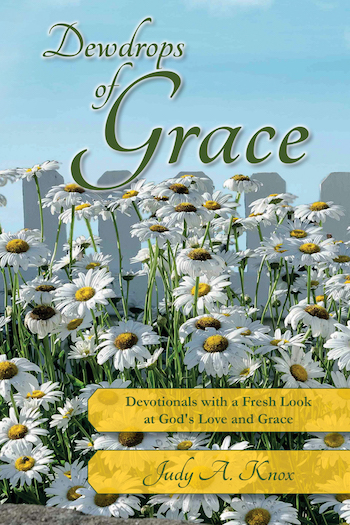 Delight in devotionals that offer encouragement and inspiration by showing how everyday objects like butterflies, cell phones, and seeds relate to truths in the Bible. Each reading begins with a passage of Scripture and a brief quote and ends with a suggested follow-up action and a prayer. The forty messages cover a variety of topics, but the emphasis is always on God's love and grace toward us.
Available now on Amazon.com.
---
A Widow's Might: The Secret of Finding Strength in God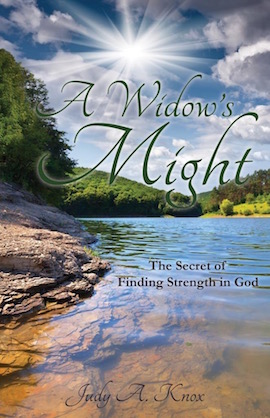 Have you ever felt like there must be more to walking with God than you are experiencing? A Widow's Might reveals how to have a more fulfilling relationship with Him and "be strengthened with His might through His Spirit in the inner man" (Colossians 3:16).
Losing my husband could have been devastating. Instead, it became a turning point, turning from my own strength and trusting in God's. Recounting my last few weeks with my husband, Alan, in the hospital, A Widow's Might shows how God gave me amazing joy and strength to go through that difficult time. I came out of that hospital a very different woman from the one who called 9-1-1 ten weeks before.
Then the book follows the next two years, showing how my relationship with God sustained me and strengthened me as I embarked on my new "singled-out" life. The book combines my story with lessons that teach how all believers can experience God's goodness in everyday life.
Click here to get it now in print or audiobook format on Amazon.com. Or click here to order the audiobook on iTunes.
SaveSave