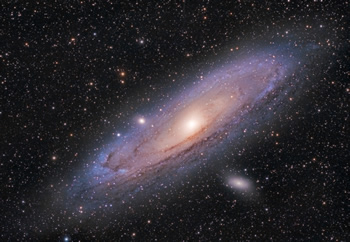 "The Lord will perfect that which concerns me" (Psalm 138:8 NKJV).
I have always loved this scripture, and found it comforting and encouraging. In fact, all of Psalm 138 is comforting and encouraging. But recently something came across my path that put this verse in a whole new light for me.
On a recent trip to Iowa, my cousin shared a link to a mind-boggling video from a concert by Chris Tomlin and Louie Giglio. It is well worth the 41 minutes needed to watch it. The video shows how incredibly, unimaginably vast our universe is, by comparing the size of the earth to a golf ball. Then it shows how intricately put together the small things are, even down to the most intricate part of each cell of the human body.
After watching this, I was simply blown away to realize that the God who is bigger than this universe that He created, and who spoke every tiny detail into existence, has promised to perfect all things that concern me. He is at work in my life, taking care of everything that concerns me – my hopes and dreams, my family, my writing – all things.
Not only is He big enough to handle all the details, but He really cares! If it concerns me, He cares about it. What an awesome God. This is truly amazing grace.